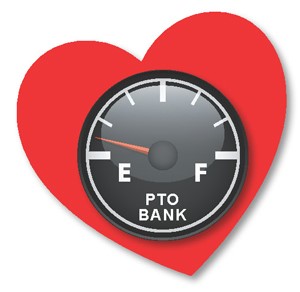 The PTO Donation Bank is depleting! Please consider making a donation and help other LSS employees in times of need by providing a "compassionate transfer" of Paid Time Off (PTO) to the PTO Donation Bank.
The PTO Donation Bank allows employees to donate a portion of their unused PTO hours to other eligible employees who have a serious health condition, or have an immediate family member for whom they provide care.
If you would like to make a donation of accrued and unused paid time off, use the
PTO Bank – Donation Form.docx on LSSLink.
You may also make a donation to a specific recipient using the 
PTO Coworker-to-Coworker Transfer Form.docxon LSSLink. Please note that the amount of PTO hours you donate to a specific employee needs to be matched to the general PTO Bank. Example: If you are transferring 10 hours to a specific coworker, you must also donate an additional 10 hours to the general PTO Bank, for a total of 20 PTO hours. All transfers of PTO will be reviewed and are subject to approval.
To read the policy in its entirety with details of eligibility, go to: 
LSS-HR-101-5 Paid Time Off (PTO).docx(on LSSLink)
Donating some of your PTO hours is a simple way to bless the lives of others. In return, your heart will be gladdened knowing you have made a difference.
An email received from a recent donor:
I'm glad to help and blessed to be able to. Sometimes in the past I have known the person who I wanted to help. This time, I will leave it up to you all.
Bring Relief. Bring Support. Bring Hope.
If you have any questions, please contact your HR Director.